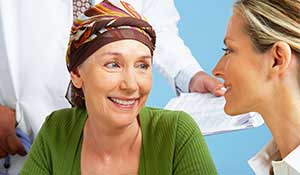 Facing a cancer diagnosis is a daunting challenge, but patients at Rapides Cancer Center know they are receiving the most comprehensive and compassionate treatment including clinical trials, outpatient treatments and support.
Oncology
Rapides Cancer Center, located on the sixth floor of the medical tower in Rapides Regional Medical Center, is another valuable part of our cancer team. Our staff not only provides exceptional care for cancer patients who need inpatient care, they also provide outpatient treatments in an inpatient setting. Treatment options include chemotherapy, blood transfusions, lab work, IV antibiotics, and iron infusions.
Many procedures, such as bone marrow biopsy, paracentesis, thorocentesis, spinal tap and insertion of central venous catheters are also performed.