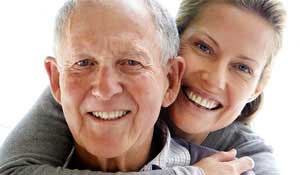 Rapides Regional Medical Center is home to a Certified Primary Stroke Center. To achieve this certification, we have assembled highly skilled medical professionals, including emergency physicians, neurologists, nurses, therapists, laboratory and pharmacy staff and radiologists all specially trained to respond quickly and completely to the needs of a stroke patient - and the needs of their family.
When a patient comes to the Rapides Regional Medical Center emergency department with symptoms of a stroke:
A trained Stroke Team is available around the clock, seven days a week to evaluate a stroke patient immediately upon arrival
The patient is evaluated and treated using an extensive set of guidelines that address both emergency treatment and ongoing care
A CT scan will be performed upon arrival and interpreted rapidly
A fully functioning medical laboratory is open 24 hours a day, seven days a week to analyze and provide a patient's test results in a timely manner
A neurosurgeon is available, if needed
Comprehensive Program of Care
We also treat any underlying problems – such as vascular disease or atherosclerosis that may be the cause of the stroke, and offer:
Minimally invasive delivery of clot dissolving medication using the newest therapies
Staff who coordinate the care of stroke patients
An Acute Stroke Team, including a team of clinicians experienced in the diagnosis and treatment of stroke who are available around-the-clock for stroke emergencies
Diagnostic imaging equipment to accurately detect stroke and its complications
Rehabilitation specialists committed to helping survivors regain a comfortable quality of life
Are You At Risk?
There are many risk factors linked to stroke. Some are controllable, while others are not. It's important to know the difference and find out how a few simple changes can make a huge difference.
Medical Risk Factors
High blood pressure, atrial fibrillation (Afib), high cholesterol, diabetes and circulation problems are all medical risk factors, which are controllable, for stroke. Medical risk factors are treatable by medication and special diets.
Lifestyle Risk Factors
Lifestyle risk factors such as diet and exercise are part of the controllable risk factors. This includes diet and nutrition, physical activity, tobacco use/smoking and alcohol use.
Uncontrollable Risk Factors
Some risk factors for stroke are simply not controllable. But knowing what they are is still important in determining your overall risk of stroke.
Age: A stroke can happen to anyone at any time and any age. Stroke risk, however, increases with age. After the age of 55, stroke risk doubles for every decade a person is alive
Gender: Women experience more strokes each year than men, mainly because women live longer than men and stroke occurs more often at older ages. Stroke incidence in men is higher at younger ages
Race and Ethnicity: African Americans have twice the risk of stroke, partially because they are more susceptible to high blood pressure, diabetes and obesity. Hispanic and Asian/Pacific Islanders also have higher risk of stroke than Caucasians
Family History: Your stroke risk increases if a family member (parent, grandparent, sibling) has had a stroke or heart attack at an early age
Previous Stroke: After experiencing a stroke, survivors and their families usually concentrate their efforts on rehabilitation and recovery. About one-fourth of the nearly 800,000 strokes that occur each year are recurrent events
Stroke prevention is also important to those who have experienced TIAs. TIAs are brief episodes of stroke-like symptoms that can last from a few minutes to 24 hours, but usually cause no permanent damage or disability. TIAs are serious warning signs of a possible future stroke and must be taken seriously.
The Reality?
Stroke can happen to anyone at any time and any place
Knowing the signs and symptoms of a stroke is the first step to ensuring medical help is received immediately. For each minute a stroke goes untreated and blood flow to the brain continues to be blocked, a person loses about 1.9 million neurons. This could mean that a person's speech, movement, memory and so much more can be affected
Stroke Warning Signs
Learn as many stroke symptoms of a stroke as possible so you can recognize stroke FAST and save a life.
Sudden numbness or weakness of the face, arm or leg, especially on one side of the body
Sudden confusion, trouble speaking or understanding
Sudden trouble seeing in one or both eyes
Sudden trouble walking, dizziness, loss of balance or coordination
Sudden, severe headache with no known cause
Call 9-1-1 immediately if you observe any of these symptoms. Note the time of the first symptom. This information is important and can affect treatment.