Rapides Regional Medical Center is the region's leader in advanced heart care. Our team of cardiologists, cardiovascular surgeons and heart care professionals provide heart care on a higher level.
We offer a full range of cardiovascular services, including:
Open-heart surgery.
Heart catheterizations to diagnose and treat cardiovascular conditions.
Transcatheter Aortic Valve Replacement. TAVR is a less-invasive procedure to insert a new heart valve in a cath-lab setting.
Left atrial appendage closure device to treat atrial fibrillation.
Electrophysiology, which is the study of the electrical rhythms and functions of your heart.
The world's smallest leadless pacemaker is available at RRMC.
Ablations to correct heart rhythms.
Implantable heart failure monitoring system to reduce hospitalizations.
Rapides Regional Medical Center's Chest Pain Center has been certified by The Joint Commission, signifying RRMC as a leader in cardiac care and one that provides a higher standard of care for chest pain patients in Central Louisiana.
Heart Services
Adult stress testing
Cardiac Surgery
Echocardiograms
Electrocardiograms
Holter monitoring
Nuclear Cardiology
Pediatric stress testing
Pediatric Echocardiograms
Pulmonary Rehab
Surgical ICU/ICU
Cath Lab

Atherectomy
Balloon angioplasty
Cardiac catheterizations
Coronary stenting
CTO - Chronic total occlusion
Electrophysiology

Ablation Therapy
Cardioversion
Implantable defibrillators and permanent pacemakers

Intravascular ultrasound
Left atrial appendage closure device to treat atrial fibrillation
Left ventricular assist devices (Impella)
Peripheral vascular studies and intervention
Recognition
---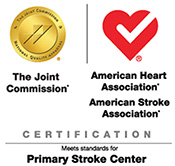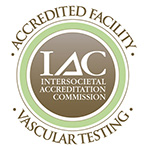 Rapides Regional Medical Center has been recognized as one of America's 50 Best Hospitals for Vascular Care according to research by Healthgrades. This achievement reflects RRMC's outstanding clinical outcomes for vascular surgery and places it among the top 10 percent of hospitals nationwide for vascular surgery. Healthgrades evaluates 31 of the most common conditions and procedures at nearly 4,500 hospitals across the country to identify the top-performing hospitals for specialty care.
The Joint Commission certifies programs that improve patient care, demonstrate a commitment to a higher standard of service and provide a competitive edge in the marketplace. RRMC is proud to be a Chest Paint Center and Primary Stroke Center accredited by The Joint Commission.
American Association of Cardiovascular and Pulmonary Rehabilitation (AACVPR) certification means our programs aligns with current guidelines.
Intersocietal Accreditation Commission (IAC) utilizes a rigorous clinical peer review process to ensure that quality and safe practices are established for improved patient outcomes.