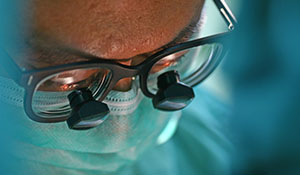 Rapides Regional Medical Center has several options to meet your surgical needs whether you are in need of inpatient or outpatient surgery, also known as day surgery. Our advanced surgical technologies and minimally invasive procedures – along with a well-trained and experienced staff help patients see greater results.
Surgery Services
Inpatient surgeries are performed at Rapides Regional Medical Center and Rapides Women's and Children's Hospital, followed by recovery in the Peri-Anesthesia Care units located in both facilities.
Find a Surgeon
If your physician has recommended a surgical procedure and you'd like to speak to or make an appointment with a surgeon at Rapides Regional Medical Center, call 1-877-801-8441. Or, visit our online physician directory.
Pre-Admission Testing
Better service and better outcomes. That's the goal of the Pre-Admission Testing Center – the first stop for every patient scheduled for surgery at Rapides Regional Medical Center.
The center is located on the first floor of the Medical Plaza building. It is open from 9:00am to 5:00pm Monday through Friday and no appointment is necessary.
Patients scheduled to have an inpatient or outpatient surgery meet with a nurse to provide a complete medical history, provide a list of current medications, get simple pre-op testing on site and supply the necessary insurance information. The staff also educates patients about what to expect before, during and after their procedure.
Patients should plan to visit the Pre-Admission Testing Center three to five days prior to surgery so their physicians will have time to look over their entire pre-op test results – which could prevent delays on the day of surgery.
For more information about Pre-Admission Testing Center, call (318) 769-7943.