When the brain, spine or nervous system is injured or at risk, time is critical. So is access to advanced, specialized care. At Rapides Regional Medical Center, we are happy to provide those services to patients throughout Central Louisiana.
Disorders of the nervous system can affect your entire body and threaten your life or quality of life. Treatment and management is likely to involve many different healthcare providers and multiple specialties. At Rapides Regional Medical Center, you and your family will have access to a multispecialty team right here at home.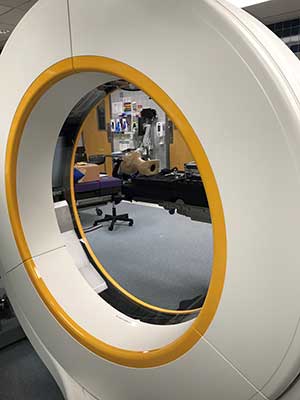 Our team has access to the latest technology and specialized services. In fact, Rapides Regional Medical Center is one of fewer than 100 hospitals in the country with the most advanced neurological surgery suite available. This technology allows highly specialized neurosurgical procedures to be performed here in Central Louisiana, saving families the added expense of travel out of town or out of state.
Procedures include:
Minimally invasive spinal procedures
Deep-brain stimulations (for epilepsy or Parkinson's)
Complex brain tumors
Specialized spine procedures (such as those for scoliosis)