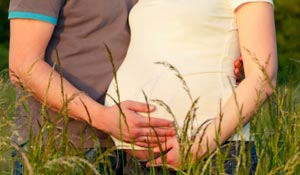 In the late 1980s when "Walk to Remember" began, people didn't talk about losing a baby.
But the nurses at Rapides Women's and Children's Hospital were on the front lines. And they saw parents deal with the grief that went along with ectopic pregnancies, miscarriage, stillbirth and neonatal death.
"Before the late 1980s, there just was not much done for those parents," said Denise Cross, RN and Healing Hearts Support Group coordinator. "A couple of the OBGYN nurses here saw the need for this walk and this support group. They did the research and found a hospital in Wisconsin that pioneered the idea of supporting parents through perinatal loss."
So, those nurses began inviting parents who had lost infants to ectopic pregnancy, miscarriage, stillbirth, neonatal death and SIDS to meet each month and support each other.
"Many parents come to the support groups for a time and then gradually stop coming," Cross said. "But that's natural. This grieving process, the bulk of it at least, usually lasts a couple of years.
"Those first anniversaries are the toughest. The first doctor's visit. The first Christmas. The first birth date. These parents have very few tangible memories. Some don't have anything."
Cross is quick to point out that the nurses and social workers who attend the meetings are there to assist the parents. The parents are the ones in charge.
So it was the parents who, approximately 30 years ago, started the "Walk to Remember" at the Alexandria Zoo. The event is held the first Saturday in October near the children's area.
This year, the event begins at 9:30 a.m.
"October is Perinatal Loss Month, so this time of year made sense," Cross said. "A lot of families who have lost babies come together during this event. We usually see 60 to 80 people attend."
The group includes parents, grandparents, siblings and extended family. Many of those share memories, poems or songs.
"Knowing someone else has walked in your shoes and knowing that someone else has had a similar experience can mean so much," Cross said. "So even if they have worked through the grieving process, they never forget."
For more information about Healing Hearts Support Group or the Walk to Remember, call 769-7569.
News Related Content