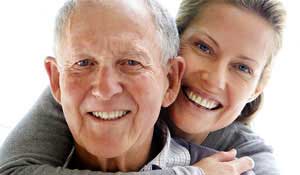 Rapides Regional Medical Center is home a Certified Primary Stroke Center. To achieve this certification, we have assembled highly skilled medical professionals, including emergency physicians, neurologists, nurses, therapists, laboratory and pharmacy staff and radiologists all specially trained to respond quickly and completely to the needs of a stroke patient - and the needs of their family.
When a patient comes to the Rapides Regional Medical Center emergency department with symptoms of a stroke:
A trained Stroke Team is available around the clock, seven days a week to evaluate a stroke patient immediately upon arrival.
The patient is evaluated and treated using an extensive set of guidelines that address both emergency treatment and ongoing care
A CT scan will be performed upon arrival and interpreted within 45 minutes of stroke patient being admitted
A fully functioning medical laboratory is open 24 hours a day, seven days a week to analyze and provide a patient's test results in a timely manner.
A neurosurgeon is available, if needed.
Comprehensive Program of Care
We also treat any underlying problems – such as vascular disease or atherosclerosis that may be the cause of the stroke, and offer:
minimally invasive delivery of clot dissolving medication using the newest therapies

staffing who coordinates the care of stroke patients

an Acute Stroke Team including a team of clinicians experienced in the diagnosis and treatment of stroke who are available around-the-clock for stroke emergencies

diagnostic imagine equipment to accurately detect stroke and its complications

rehabilitation specialists committed to helping survivors regain a comfortable quality of life
Stroke Warning Signs